Fibers & Textile
Textile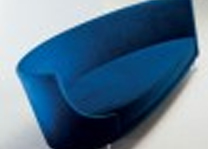 Our Fiber & Textile Product include synthetic fibers nylon, polyester dan acrylic. With widely Production capacity, we try to meet textile product demand start from filament yarn, staple fiber, textile hingga garmen.
Our factory network operates in several parts of the world, this is to accelerate support to our customer who also operate globally.
Toray keep development new products, expand production network and accelerate distribution process. This is for support all our customer to operate more effeciently.
In addition to textiles applications, our fibers & textile products are also applied to airbags, seat belts and filters.
Product
Type
Application
Fiber
Nylon Fillament Yarn
Apparel, industrial
Polyester Filament Yarn
Apparel, industrial
Polyester Staple Fiber
Spinning, non woven
Rayon Staple Fiber
Spinning, non woven
Fabric
Grey Fabric
Apparel, industrial
Dyed Fabric
Uniform
Alcantara
Industrial
Ultrasuede
Apparel, industrial
Spun Yarn
T/C, CVC, T/R, P100, C100
Knitting, weaving