History
Toray entered the textile-trading business with synthetic fibers in Indonesia in 1948 under the Toray TETREX trademark. This marked the beginning of Toray business development in Indonesia.
Toward the end of the 1960s, the government of Indonesia began actively inviting foreign investment, including from Japan. Seeing the potential for a strong win-win situation, Toray decided to establish production bases in Indonesia. Beginning in the early 1970s, Toray established joint venture companies in the areas of Tangerang, Purwakarta and Ciracas.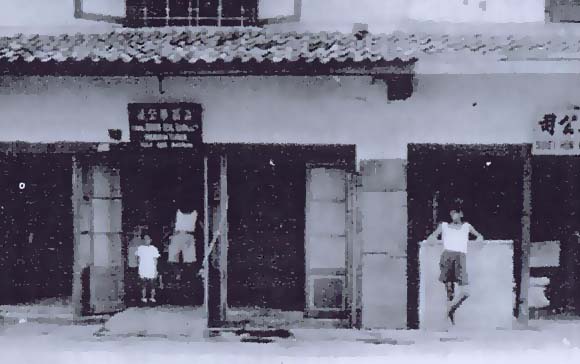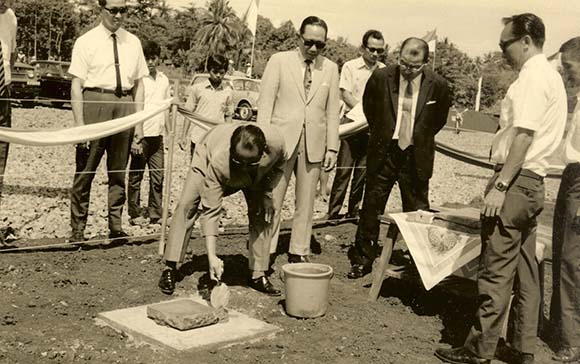 In addition to producing the first synthetic fiber made in Indonesia, Toray also developed businesses in spinning, weaving and dyeing. In the Tangerang area, Toray developed a land area of 77 hectares, which was previously an area of rice fields and wetlands. The several factories located there attracted many workers from all over Indonesia. A strong foundation for Toray Group Indonesia was laid in the early 1970s thanks to good cooperation with the government and local communities, as well as the efforts of Toray employees.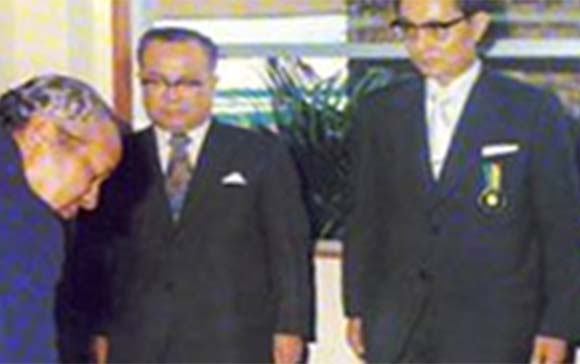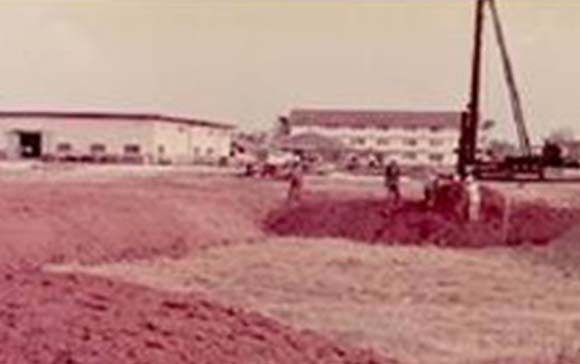 Innovation and sustainable business development
Since the mid-1970s, Toray Group's investments in Indonesia have been designed to foster continuous business development and technology innovation. In the 1980s, with the TETREX trademark already widely accepted by the market, Toray began to develop "made in Indonesia Eexports, responding to plans for export promotion by the Indonesian government. Major customers in Europe and North America have assessed the quality of Toray Group Indonesia products as superior than competitor products from South Korea and Taiwan.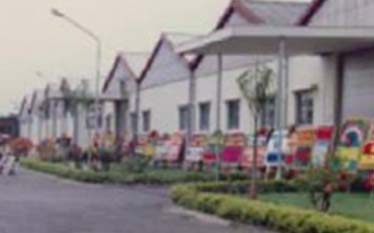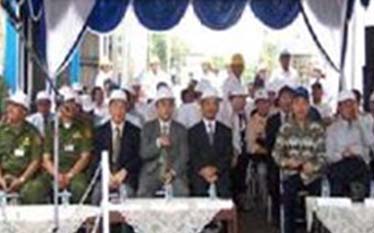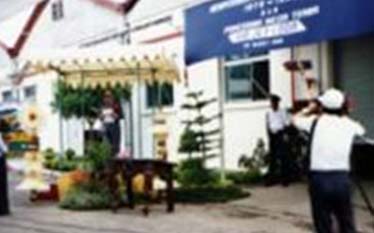 Toray Milestone
Founded in Japan in 1926, Toray is one of the world's leading chemical manufacturers. Throughout its history, Toray has focused on research and development of innovative technologies, constantly seeking to create new value and make the world a better place.

1970-1975
Local companies established in Indonesia: ISTEM (1970), TEXFIBRE (1970), CENTEX (1970), ITS (1971), ACTEM (1973), Easterntex (1973).
1976-1980
The textile companies of Toray Group Indonesia build the "continuous factory system" (integrating spinning, weaving, and dyeing), increase production capacity, and develop centralized sales for the Indonesian market.
1980-1990
Seeking to contribute to Indonesia's efforts to increase exports, the textile companies of Toray Group Indonesia focus on increasing sales to international markets. Over the decade, innovative products and technologies are developed locally in Indonesia, including leading brands such as VALENTINO TETREX (ISTEM), and DOBBY (CTX).
1990-2000
Facing global market competition, Toray Group Indonesia increases production capacity and renovates facilities as production volumes continue to grow. Among others, cutting-edge high-speed weaving machines and a large polyester staple facility are added. New companies such as OST (1990) and PNR (1994) are also established. In social contributions, the Judo Dojo of Indonesia and Judo Hall are built on Toray Group premises in the area of Tangerang (1992-1993). The Indonesia Toray Science Foundation (1993) is also established.
2000-2005
Every company of Toray Group Indonesia begins construction on major power-generation facilities to transition from oil to gas and coal in response to energy issues. Toray Group Indonesia starts implementing the ISO 9001 quality management system and the ISO 14001 environmental management system, in addition to complying with the PROPER program implemented by Indonesia's Ministry of Environment and obtaining a rating of "BLUE." CENTEX and EASTERNTEX receive an award for zero accidents & SMK3 from Indonesian Vice-President Megawati Sukarnoputri and the Minister of Manpower and Transmigration (2001). Bigger, faster weaving machines are installed.
EASTERNTEX adds more spinning machines 32,000 spindles in 2000.
CENTEX receives an award from the Chamber of Commerce JKT as a flagship company in environmental management.
Around year 2000 ISTEM expand new product named "Spun Polyester Fabric" and in year 2002 ACTEM expand product of "Acrylic Blended Yarn"
2006-2010
EASTERNTEX begins construction on major power-generation facilities of coal in year 2006.
EASTERNTEX adds more spinning machines 44,000 spindles in 2008.
From year 2006 until year 2010, ISTEM and ACTEM expand factory area.
2011-2017
From year 2011 until year 2014, ACTEM expand factory area.
On January 2013, ITS was built Resin Compound, the first production started on November 2013.
EASTERNTEX continue to install bigger, faster weaving machines in year 2017.
In year 2017 ISTEM and ACTEM has upgraded Certificates of ISO 9001:2015 & ISO 14001:2015, and get certificate of OHSAS 18001:2007, and SMK3 Gold.
On July 6, 2017, ITS held the production commencement ceremony of ITS new product, PET/PE Conjugate Fiber. PET/PE Conjugate Fiber is a material for produce sanitary product such as diaper and napkin.